Millions of users rely on Grammarly every day to make their messages, documents, and social media posts clear, mistake-free, and impactful. The company is an Inc. 500 company with offices in San Francisco, New York, Kyiv, and Vancouver. Your correspondence can be checked for tone and spelling errors, your text can be given synonym suggestions for improved readability and precision, and your documents can even be plagiarism-checked. It also makes your writing more understandable and helps you make the right impression based on your audience and goals.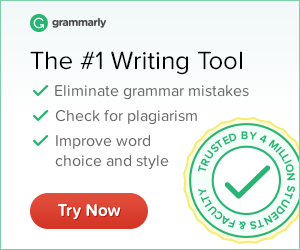 The writing app makes sure everything you type is correct and clear and easy to read. Grammarly's algorithms detect potential errors in the text and recommend solutions for grammar, spelling, usage, wordiness, style, punctuation, and even plagiarism. English text can be copied and pasted into the Editor or desktop app. Grammarly's green logo will appear in the bottom right corner of every text field that is being checked.
Yes, Grammarly does use AI. Grammarly is part of millions of people's everyday lives, helping them write clear, mistake-free, meaningful messages, documents, and social media posts. The company combines rules, patterns, and artificial intelligence techniques like machine learning, deep learning, and natural language processing to improve your writing. It can help you with everything from fixing basic grammatical mistakes to avoiding overused words, keeping your writing concise, and sounding more confident. The beauty of AI is it can combine many types of information and adjust to the situation's needs.
Grammarly was designed to be integrated into your writing process. As such, Grammarly has plug-ins and extensions meant to make your life (and your writing and editing process) easier. A writing assistant like Grammarly provides you with specific recommendations to help you improve your writing — and it goes far beyond grammar. Not only will your writing will be correct, but it will be clear and concise too.
Grammarly is available for Microsoft Word for both Windows and Mac, and even Word Online.
Grammarly's comprehensive writing feedback appears on the right-hand side of the screen as you write your document. All of Grammarly's usual suggestions will appear, such as suggestions on how to make cyour writing clearer, improve your word choice, and polish it in all kinds of interesting ways.
My favorite way to use Grammarly is as an extension or plugin on Chrome. Most of the writing I do is online. Whether I'm writing an email, posting on social media, or writing a blog post, Grammarly is available right in Google Chrome, where I do most of my writing. Using this extension, you can receive immediate feedback from Grammarly in Gmail, Google Docs, Twitter, LinkedIn, and countless other places where you find yourself writing .
Take a look at this video to see how Grammarly can improve your Grammar online.
Using Grammarly Across Apps and Platforms
Grammarly will provide a personalized writing report each week. This can help you track your progress and identify improvement areas within your writing. The more you use Grammarly, the more accurate and valuable information you can get from your Grammarly report. My advice would be to install and use Grammarly everywhere you write.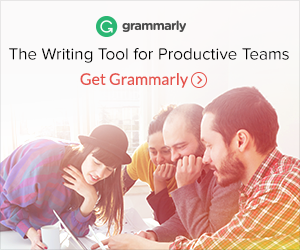 Ready for more AI SmartSite Content?