What is a Report Outline?
An outline organizes written ideas in a logical order and provides an explanation of their nature. Writers use outlines as a tool to structure their work. The outline organizes and presents the main topics, the subtopics, and, depending on how detailed of an outline, the supporting details. An outline helps writers determine what topics should be covered in what order in the paper. 
What is a Mind Map?
Mind maps provide a way of brainstorming thoughts naturally without having to worry about order and structure. By structuring your ideas visually, you can help analyze them and remember them more easily. Mind maps allow users to build a framework that effectively supports a central concept by depicting tasks, words, concepts, or items in a nonlinear manner. Using a mind map, monotonous information can be transformed into a vivid, highly organized map that works in accordance with your brain's natural wiring.
What is an Outline Generator?
Modern online tools can assist you with your outline if you're struggling to write one. With an outline generator, you are getting an artificial intelligence tool that creates your outline for you. You could input the topic of the essay or research report into the outline generator, and the system would generate the outline based on your input.
Best Online Tools for Outline Generation
GitMind
GitMind is a free online brainstorming and mind mapping tool that can be used for project planning and concept mapping, among other things. If you use GitMind, you most likely won't need to start your project from scratch; there are several examples and templates available online for you to choose from.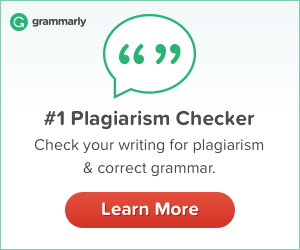 Text2MindMap
Simple and intuitive, Text2MindMap can be used by anyone. Text2MindMap is another free tool that automatically configures your output visually when you type text. Additionally, you can drag-and-drop each node to arrange the information in whichever way you prefer or need, which is very convenient.
Tom March Thesis Builder
A free online tool, the Tom March Thesis Builder, allows you to construct a thesis. With the help of the thesis builder, a thesis and an outline will be generated based on the answers to several questions that the user inputs.
BubbleupClassroom
BubbleupClassroom has a downloadable outline generator. Using this tool, users are able to fill out a thesis statement graphic organizer digitally, eliminating the fear that often accompanies an essay deadline. After clicking the graphic organizer, it becomes an outline for their essay and offers helpful hints to keep the writer on track while tackling that essay. The tool is available as a downloadable Excel file. Make sure to enable macros in order for this tool to work!
Thesis Statement Generators
You can generate statements online using several tools, including these from the University of Arizona and SUNY Empire State College. In order to create one of these, you need to have your main points and arguments ready already, but they help to coordinate your thought processes and generate a cohesive thesis statement.